About Us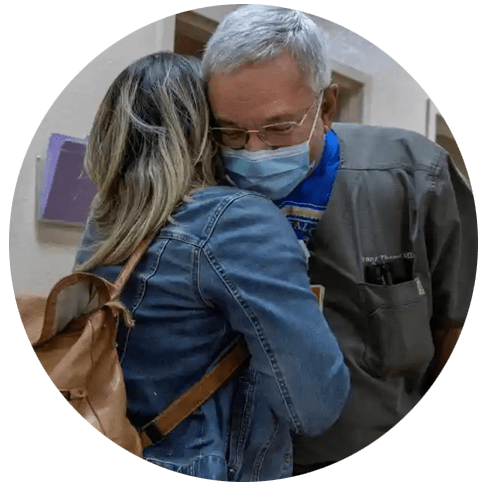 About Us at Women's Reproductive Clinic of New Mexico
Women's Reproductive Clinic of New Mexico is located in Santa Teresa, New Mexico, a city and state where abortion is legal. It opened its doors in 2005.
At Women's Reproductive Clinic, we provide medical abortions and welcome patients with warmth and empathy. We look forward to developing a personal relationship with you while helping you through any decision you make.
Our Mission
At the Women's Reproductive Clinic in Santa Teresa, NM, our mission is to provide you with a clean and comfortable atmosphere without judgment through your decision-making process.
Our Clinic
Our clinic has the latest technology and medical procedures to offer safe and effective options. Our board-certified OB/GYN physician discusses everything with you, from ultrasounds to consultations to same-day procedures. Whether you are looking for abortion services, adoption referrals, or family planning, our friendly, knowledgeable, and experienced staff is dedicated to delivering service with care, comfort, and confidentiality.
Our Doctor
Our doctor has been an OB/GYN since 1984. Known for his skills with high-risk pregnancies, he has also always believed in the right to choose. He opened the clinic in 2005.
Our Staff
Women's Reproductive Clinic of New Mexico is staffed and run by women, for women, empowering their right to choose and to make a sensitive situation as relatable and comfortable as possible.
Our board-certified, female staff understand the difficulties of making this decision. We pride ourselves on having one of the most seamless processes: no 24-hour waiting period and an all-in-one appointment. We make your care a priority, serving your reproductive needs with confidentiality.
Our clinic's Director of Public Relations has transformed and upgraded the clinic by teaching our staff the true power of empathy. "We leave our personal lives at the door; you are the main character in this experience. You are who we support and want to continue supporting for generations to come."
At Women's Reproductive Clinic of New Mexico, we understand that the decision to terminate a pregnancy is not easy, therefore we provide information based on the options that exist when it comes to that decision.
You are the most important person involved in your health care. Your informed decision-making regarding your care is important to us. Our sincerest concern is that your experience at our clinic is positive and that you are cared for in a pleasant, professional, and caring manner.
Be aware of Crisis Pregnancy Centers (CPC) that do not offer abortions. Learn more about CPCs.