Austin Abortion Pill available in New Mexico
Austin Medical Abortion (Abortion Pill) up to 11 Weeks
At Women's Reproductive Clinic, we provide women from Austin the abortion pill needed to terminate a pregnancy.
The medical abortion, also known as the abortion pill process, involves two medications. The first medication will be taken with the doctor being present. This medication stops the pregnancy from growing. The second medication will be taken 24 hours after the first medication.
This method has a high success rate, ranging from 95% to 98% in early pregnancies.
The abortion pill(s) are effective up to 11 weeks of pregnancy. Around 4-5 weeks of pregnancy, a gestational sac begins to form. This is all the tissue from what would normally be your period.
What Should I Expect from an Austin Medical Abortion?
At Women's Reproductive Clinic, we provide abortion pills, which are effective up to 11 weeks of pregnancy. We pride ourselves on the fact that our mission is to simply induce something that occurs in nature all the time: a miscarriage. Our process is safe and simple.
Price of Austin Medical Abortion
We do not take insurance or donations, nor do we work with any funding groups. However, if a patient finds an organization to help finance the procedure, that works!
The total cost for everything done in our all-in-one-visit appointment is $700. This includes:
Services rendered
Counseling session
Ultrasound/Sonogram (to help us ensure we can see the gestational sac)
All the medications themselves
Price List:
All-in-one abortion appointment: $700
Pregnancy test (urine): FREE
Optional in-person follow-up: FREE
Clinical Pathologies Lab RH test: $8
What Austin Medications Besides the Above Do I Need?
In addition to the medications you'll need to terminate a pregnancy via medical abortion, we will supply you with pain management medication and an antibiotic to avoid any kind of infection. You get everything in the clinic, so there's no need for a pharmacy.
Required Sonogram
You are required to get a sonogram prior to your appointment for a medical abortion.
Here's Why
We completely understand that this process hasn't been this difficult in 50 years. However, before you travel all the way to our clinic in Santa Teresa, New Mexico, you must get a sonogram for one reason only — to make sure we can see the sac.
If you are too early and we can't see the gestational sac, we cannot give you the pill because it will not work nor stop it from growing. And if you are past the 11-week mark, surgical intervention would be required because the medical abortion pills only succeed at 11 weeks and under.
We also want to be sure that it is not an ectopic pregnancy, meaning the pregnancy is not growing in the uterus. The abortion pill will not work in those situations, where surgical intervention would be needed as well.
Where Am I Going to Find a Sonogram?
Although Texas and many other states have made abortion illegal, there are still reproductive clinics that exist to help patients who travel out of state for medical procedures. These clinics also operate to help you with your follow-up, which is not required but encouraged and can also help with providing birth control options.
Please view the sonogram resource list below to find a clinic near you: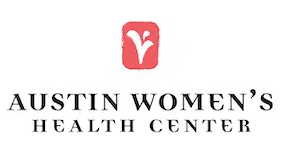 Women in Austin seeking the abortion pill or medication abortion can get an ultrasound here at Austin Women's Health Center and provide records to Women's Reproductive Clinic of New Mexico.